Quantum Physics Facebook Page
QuantumPhysics is a page created to share the weird and wonderful goings on in the world of Quantum Physics.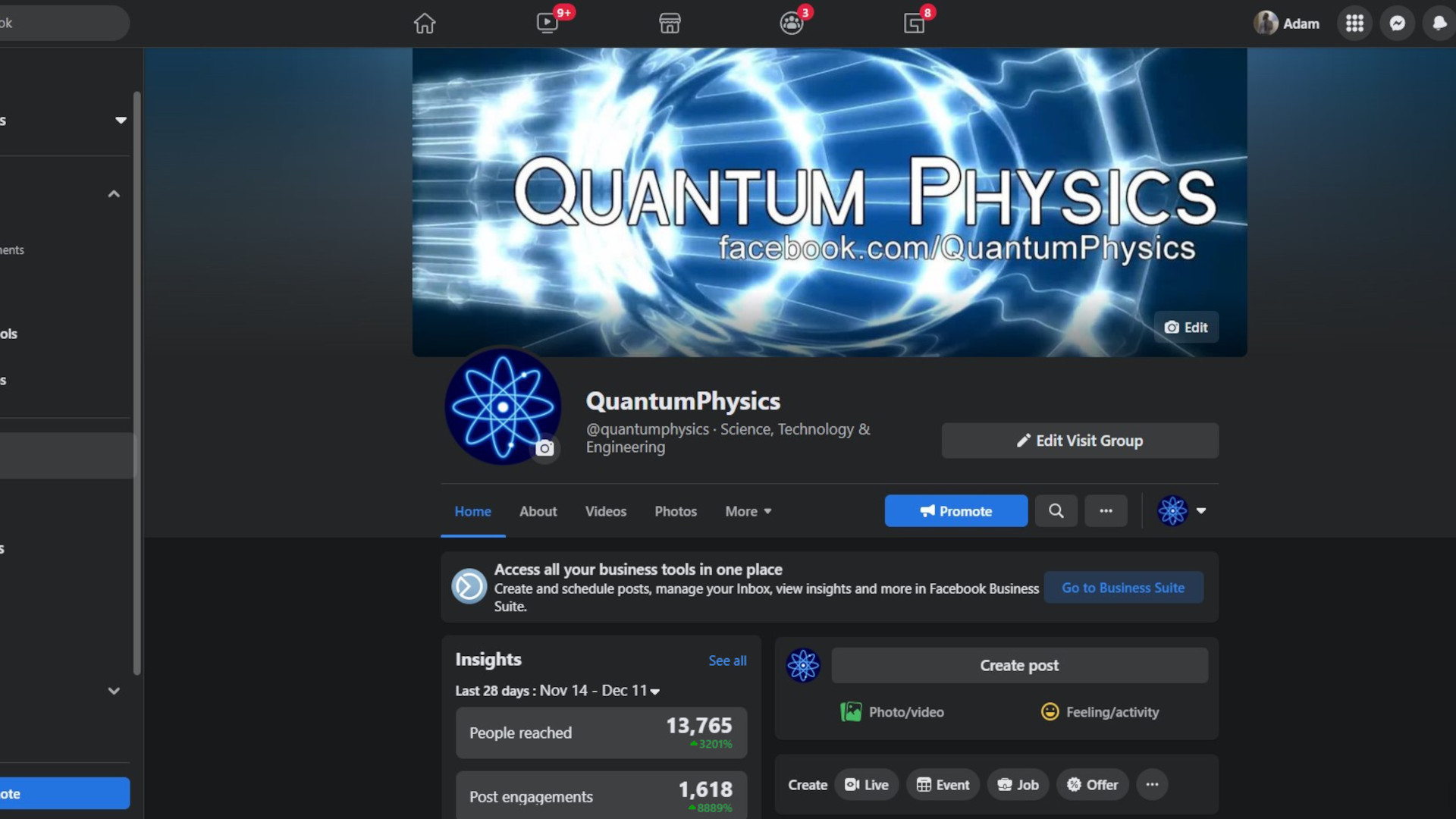 About this project
Facebook page setup, artwork and management.
I created the Quantum Physics Facebook page a number of years ago due to my interest in Quantum Physics. Since then the page has grown to a fanbase of 43,609 likes and 45,766 followers.